4 Ways to Wear Dresses Over Pants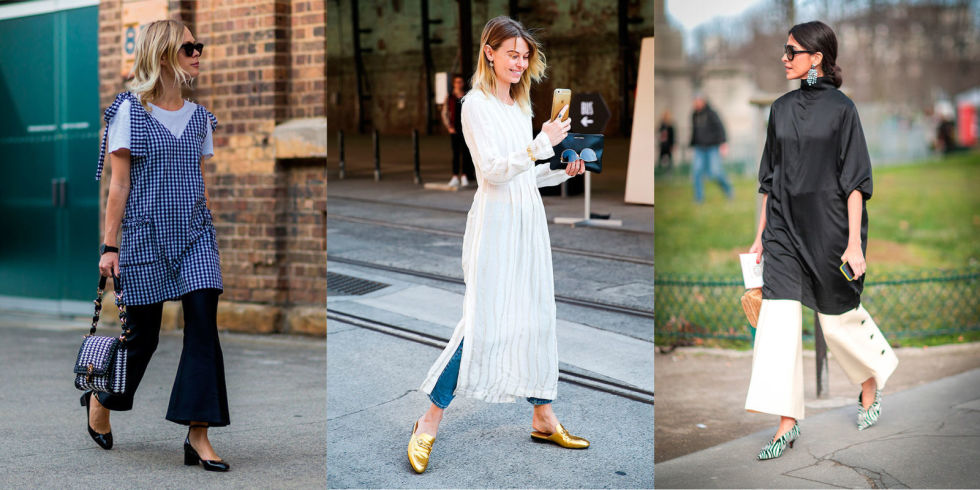 Seen at Louis Vuitton and Ellery, and on many a street-style star, the dress-over-pants trend made an impact this resort 2017 season. Here's how to re-create the look before it's even officially hit stores.
Go Long
You can go long or short this trend. But when going long, make sure there is a revealing slit so you show a pop of the leg underneath. Otherwise, what's the point?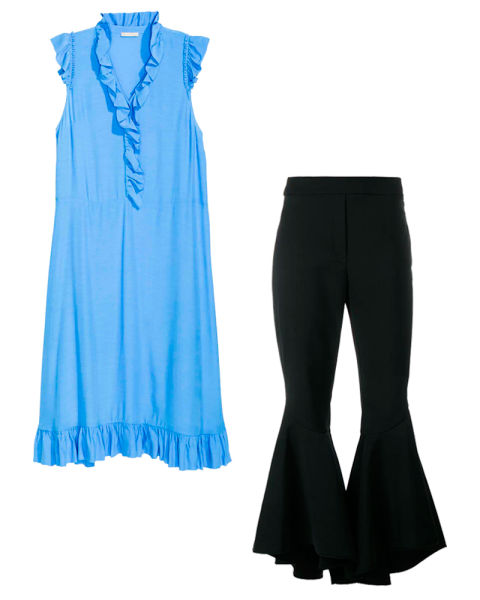 H&M Dress With Frills, $60; hm.com
Ellery Sinuous Flared Cropped Trousers, $1,040; brownsfashion.com
Go Short
When going short with your layers, choose a minidress so people can appreciate your smart choice of pairing. Cropped trousers work best with a shorter dress.

Topshop Moto Denim V-Neck Dress, $74; topshop.com
Whistles Jacquard Pansy Print Trouser, $250; whistles.com
Dress Down With Denim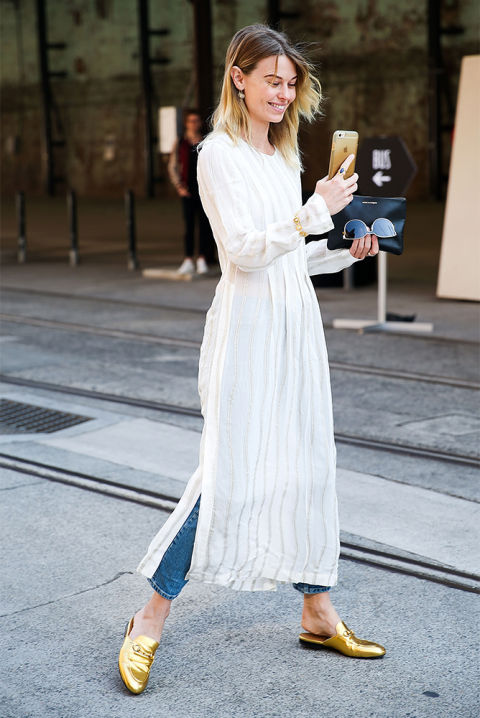 Denim is the the French girl of the fabric world, effortless and cool. Team your favorite jeans with a pretty dress and it will instantly relax the look.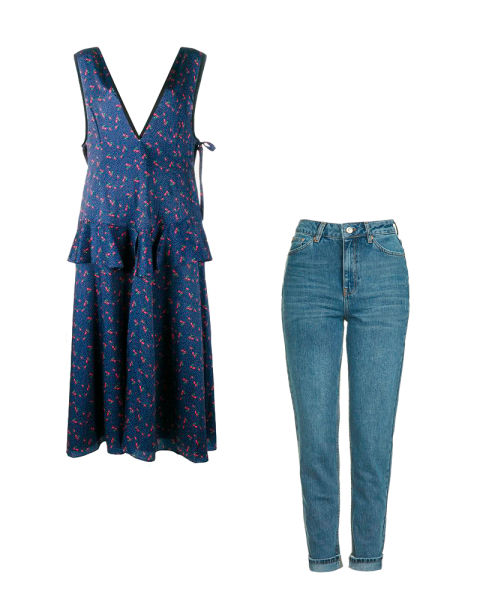 Sandy Liang Cooper Dress, $648; shopbop.com
Topshop Jeans, $70; topshop.com